You may have visited Çeşme, one of the most stunning districts of İzmir and one of the essential routes of the sea during the summer season. The winter months are another fabulous time to visit if you love this city and wish to see its calmer side. This city, which is influenced by the Mediterranean climate, has a fairly warm winter season. Those who enjoy the summer season and wish to get away from the cold of their city will discover many of their interests in this lovely coastal town.
Experience a Thermal Holiday in Çeşme
You may also select from Çeşme hotels where you can swim and enjoy a thermal vacation. Some hotels offer daily pool service to their visitors, in addition to accommodation. The winter months are ideal for enjoying the city's thermal waters, which are famous for their possibilities of a vacation by the sea. Altın Yunus Resort & Thermal Hotel, for example, can be the ideal location for a pleasant thermal vacation in Çeşme.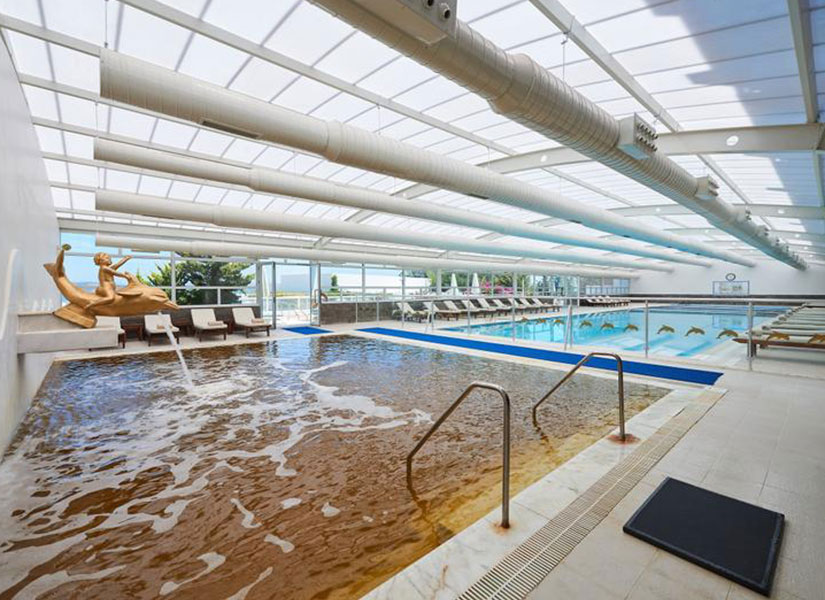 Explore Historical Places
If you visited Çeşme during the summer and found it difficult to see historical sites due to the heat, it will be easier and more effective to visit these sites during the winter. Çeşme Castle, for example, with its one-of-a-kind sea outlook. The castle, which was built by Bayezid II in 1508, is one of the city's most important historical and cultural landmarks; it was created to safeguard Çeşme, which had been invaded by Venice earlier. On three sides of the rectangular designed castle, six bastions were built. Winter and spring are the best times to climb the castle. When you reach the top, prepare to be charmed by the panoramic view of Çeşme. Since 1986, the castle has hosted the Çeşme Festival, which takes place every year. Inside the castle, there is also an archaeological museum. The artefacts discovered during excavations in the Erythrae Ancient City and the Bağlararası Bronze Age settlements are given prominent exposure at the Çeşme Archeology Museum. Visiting this place allows visitors to view about 500 historical objects, including ancient coins and other ethnographic and archaeological artefacts.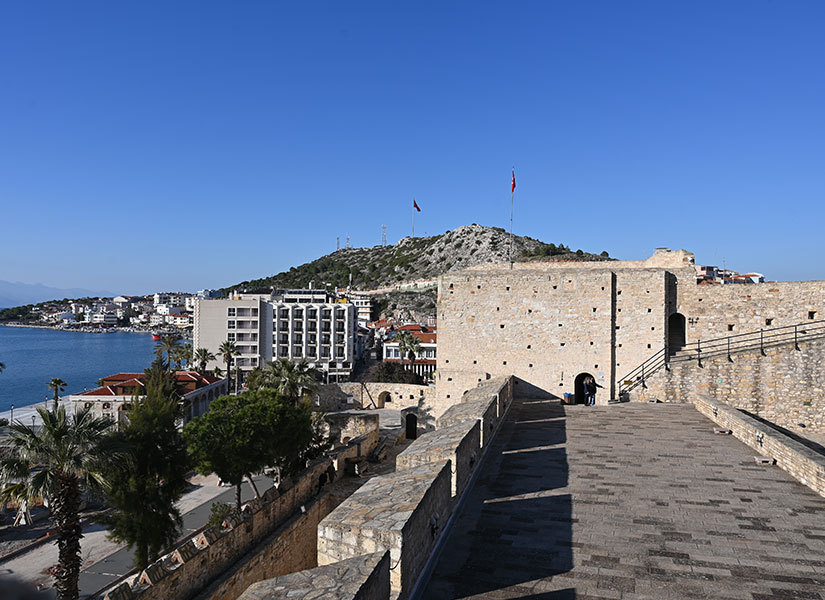 Have a calm walk on the streets of Çeşme
Alaçatı is particularly lovely in the winter, with its authentic atmosphere and streets. The place, which is very crowded in the regular season but still enjoyable, becomes calm in the winter season. The nostalgic atmosphere created by the stoves that are lit for warmth adds to the attractiveness of Alaçatı's streets. You experience the intimacy that makes you feel like you belong here while better exploring the streets free of crowds. It would be beneficial in every way not to queue at beautiful places, to walk alone in the square, to explore boutiques, and take a peaceful beach walk. It is wonderful to return home refreshed after this trip.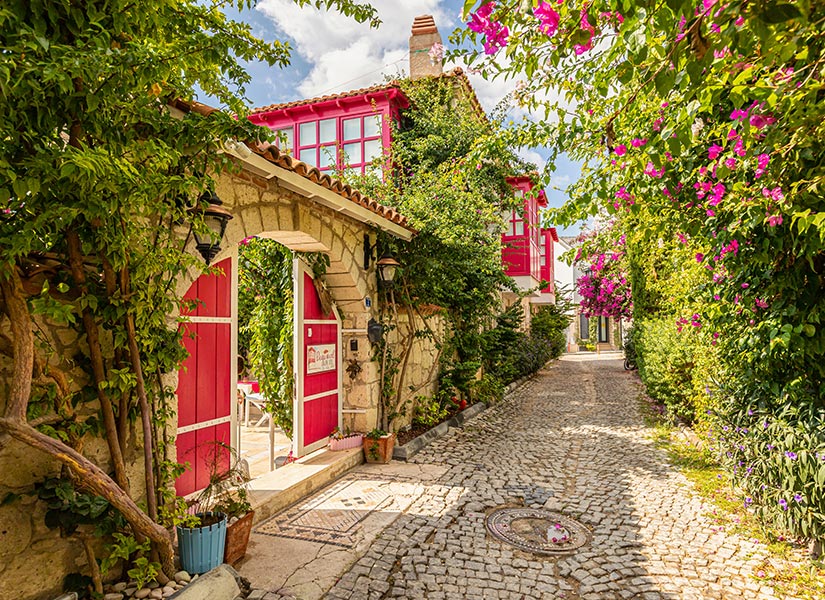 Enjoy the Fireplace in Stone Houses
Don't you think of stone houses when you think about Çeşme, especially Alaçatı? Stone houses, which are also popular for summer vacations, become a more appealing option in the winter due to their fireplace details. Many people consider this option for New Year's Eve. The street parties held on New Year's Eve are reminiscent of Alaçatı's summer evenings. Therefore, it can be said that it is a little busy during this period. When the streets are crowded, it may seem more appealing to gather with friends at home, relax, or make a romantic plan. On a calm night in Çeşme, falling asleep while having a drink by the fireplace and waking up relaxed is a beautiful experience. There are also several charming Alaçatı boutique hotels with fireplaces. Before you go, check out Odamax to discover the ideal hotel in Alaçatı.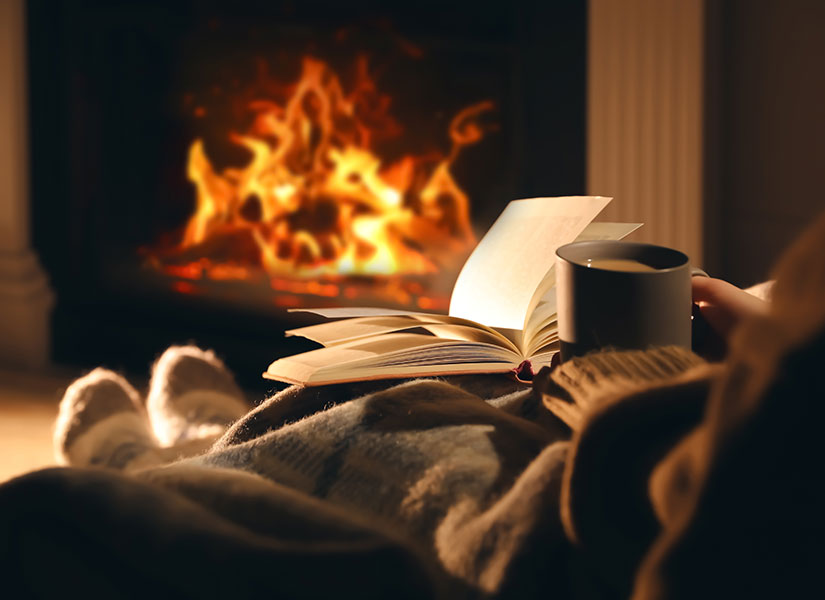 Find routes full of delicacies
You are in a fantastic location to taste Aegean delicacies. You may try a variety of tastes that are unique to this region. You should have an appetizing breakfast before beginning your day. Can you think of a better way to start the day than with gözleme (Turkish flatbread), pişi (pillowy Turkish fried bread), simit dolması (a regional Turkish pastry), handmade jams, and other flavours from the Aegean? Muhallebi (gum mastic pudding) is, of course, a well-known local delicacy. You should accompany it with a cup of unsweetened Turkish coffee (Turkish coffee is suggested as a complementary flavour to help soften the strong flavour of the pudding.) There will be so many food alternatives that you will have difficulty deciding. One of them is stuffed zucchini blossoms. It is impossible to imagine travelling this far without eating anything. Curd cheese and chewy mastic gum cookies are good snacks to have when walking the streets. You can even have and ice cream to remember the summer days if you like — it's your decision!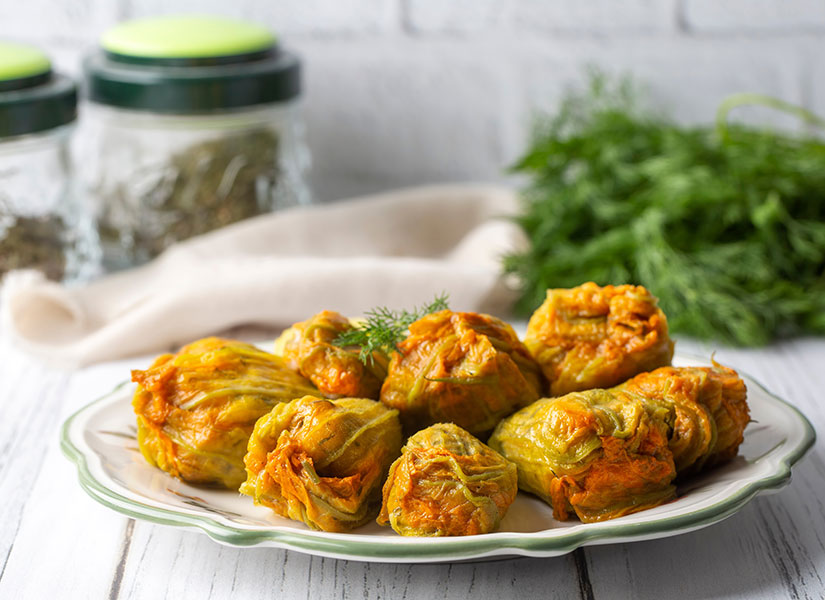 Explore street markets
On Saturdays, Alaçatı Bazaar, one of Turkey's ten most unique local street markets, is open. Since this region is famous for its melons and artichokes, you can buy them fresh from the market and taste them. Numerous items on the market are unique to the Aegean. It may be a market trip where herb lovers, in particular, will be delighted. Fennel, lentil plants, marjoram, cassidony, basil, wild radish and geranium should also be on your shopping list.