If you are looking for a place to unwind and get away from the city outside of the holiday season, Sapanca is a great option. Sapanca is an alternative to many of the surrounding cities, particularly Istanbul, and is a paradise that can be visited at any time of year. The lakeside and its surroundings, in particular, have such breath-taking views that they can truly make you feel like you are in another world. Read on to discover the most picturesque areas of Sapanca, a charming hideaway for unplanned vacationers looking for a break from the city yet out of sight.
Lake Sapanca
For most people on the Sapanca route, Sapanca Lake comes first. The freshwater lake, originally known as Ayan Lake, has a 16-kilometre shoreline and offers a variety of activities. What's more, you are not confined to a single place. If you're coming to Sapanca from a nearby city, start the day with a delicious breakfast by the lake and then go for a wonderful nature walk. There are bike rentals near the lake and a wonderful coastal route to pedal on if you enjoy riding. The city centre of Sapanca also has a lakeshore, and a beach walking path runs through it. Since these streams also purify the lake's waters, Sapanca Lake is one of the cleanest and most natural lakes in the country. However, it is important to note that the lake is not suitable for swimming.  You can explore Sapanca Lake from a different angle with a cruise, or by choosing boat tours.
Gölpark is one of the best places to visit near Sapanca Lake. It is a fairy-tale spot with a tranquil environment that beautifully represents the natural atmosphere of the region. It is particularly remarkable in the autumn months. Walking by the lake while smelling the falling leaves and rain is an otherwordly experience. You must see the beauty of Sapanca Lake, which has a lengthy shoreline and surrounds many gorgeous viewing spots. At the restaurants on the glass-enclosed piers located in various areas of the lake, you can have a peaceful evening while admiring the spectacular lake scenery. You may stay at Sapanca hotels and experience the local beauty even more because of its quiet serenity.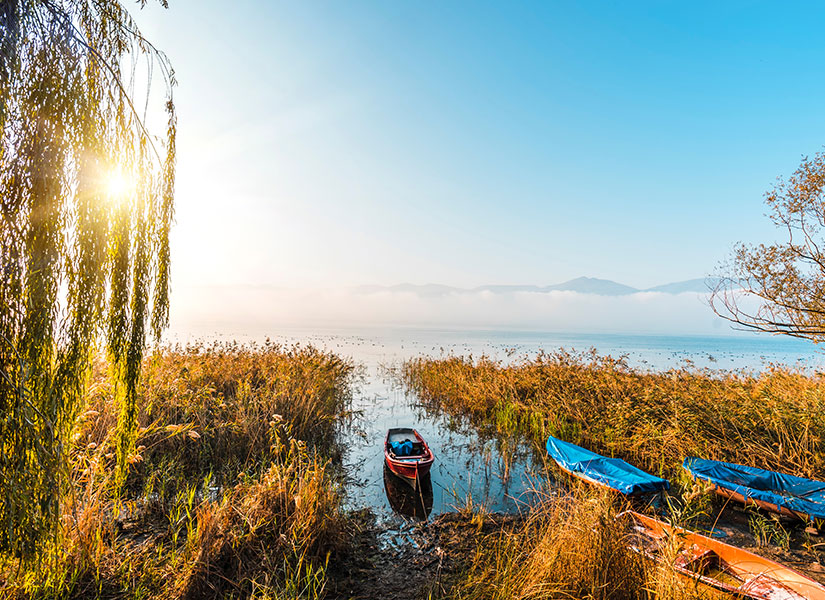 Natürköy
Natürköy, located in Mahmudiye Village, is located in a vast area in a valley, decorated with many hues of green. When you visit in the sprping, it offers peaceful moments in a lush atmosphere, next to the clear running waterfall and stream. This area further takes on a particularly lovely appearance in the winter. In Natürköy, you may enjoy a peaceful time indoors while being surrounded by winter scenery. If the weather is beautiful and warm, we recommend a tranquil stroll along the walking route that surrounds this area, among the sounds of singing birds, away from the hustle and bustle of the city. You can book your place in Natürkkoy Bungalows (different sizes are available) with the convenience of Odamax if you want to stay in this wonderful region.
Sopeli
In nearby Dereici, at a distance of 10 kilometres, you will encounter Sopeli, a pleasant 20-minute walk from Sapanca centre. Sopeli is a relaxing area situated between a wooded area and two mountains. From the water flowing through the mountains, an artificial lake and waterfall were constructed; nonetheless, these creations are in harmony with the environment and atmosphere. You can observe ducks, geese, rabbits, turkeys, horses, and donkeys in this area during your stay. Sopeli Natural Life Village is, in many ways, a place that fills the need for a natural environment. In this peaceful setting, you can sense the richness of greenery and fresh air.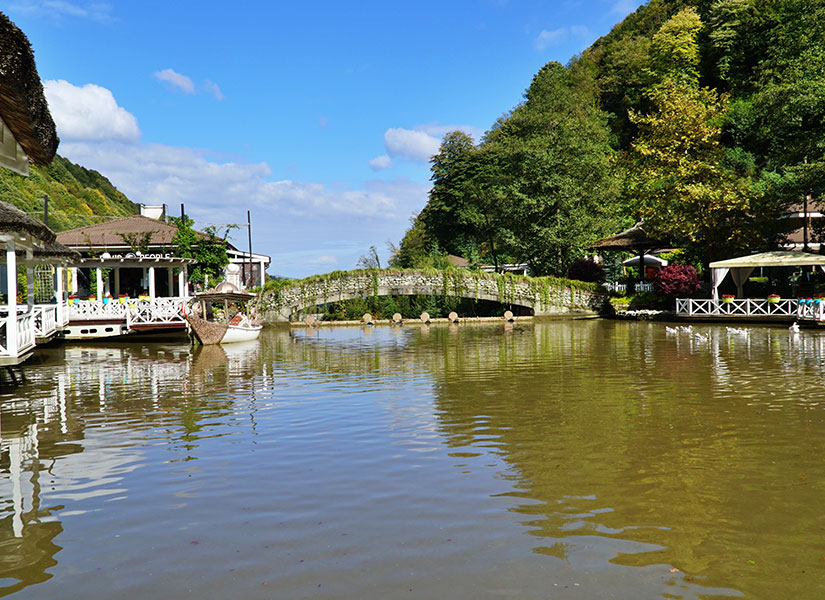 Soğucak Plateau
Soğucak Plateau is a peaceful spot 15 kilometres above the centre of Sapanca, at an altitude of 1,100 meters. You can visit it in about an hour's drive with your vehicle. It is essential to get the clean Sapanca air and see its beautiful springs, and Soğucak Plateau is one of the greatest places to do so. Because construction is prohibited in this region, there are no buildings or businesses other than the cottages; therefore, it has stayed relatively natural. The spring months are often the most beautiful and calm on the plateau. It is normally quiet in the summer except on weekends. The melting snow waters at the start of spring bring a new level of freshness to the cool air here. It is a fantastic idea to camp here as nature awakens with the arrival of spring. Soğucak Plateau is an ideal environment in which you can practice yoga and meditation.
Sakarya City Forest Nature Park
This natural park is located within the Sapanca border. Every season brings a new splendour to the park, which overlooks Sapanca Lake. Because it is installed over a large area, you may discover various alternatives here. Sakarya City Forest Nature Park, with its recreation area, is also a popular spot for picnics. Not only that, but you have the option of staying in extremely charming bungalow houses with lake views. Let us not forget that the region is quieter on weekdays. A day trip would be enough to try things like a nature walk in the forest, an ATV tour, cycling, and horse riding.