General information
Located in Assos, one of the popular spots in Canakkale, Teora Boutique Hotel opens its doors for a quiet and peaceful holiday. Appreciated with its location along Assos coastline and being in touch with nature the property provides service in a stone building. Featuring 5 rooms, the stone hotel promises a comfortable stay. The property has non-smoking rooms and entrance to rooms with shoes is not allowed. Serving in all seasons, the property features heater for winter. Each room has TV (satellite broadcasting), refrigerator, kettle, Wi-Fi, heater, personal care products, hairdryer, shower, 24/7 hot water and WC.
Important information
Check-in time 14:00 Check-out time 12:00
Child accepted
Hotel do not accept pet.
Hotel do not accept guidance dog.
Hotel do not provide extra bed
Extra beds cannot be guaranteed for our guests staying free of charge.
Reception Service for 24 Hours

Non Smoking Room

Wireless Internet

hotel car park
Featured Reviews
Butik oteldi herşey ekstraydı ve çok pahalıydı. Bize pahalıya mal oldu. Sadece konumu güzel.
Show All (1)
Küçükkuyu Belediyesi Zeytin Kültür Merkezi 3829 m
Adatepe Zeytinyağı Müzesi 4251 m
Küçükkuyu Belediyesi Basın Ve Turizm İnformasyon Bürosu 4268 m
Küçükkuyu Limanı 4269 m
Atatürk Büssü 4400 m
İsmail Öran Sanat Merkezi 4403 m
Specially selected for search criteria!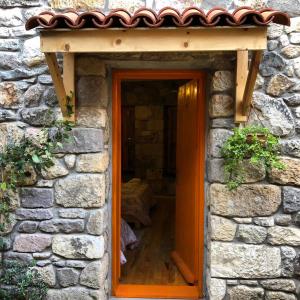 Double, Courtyard View
Room Only

Irrevocable

You can pay in 12 instalments
This room can accommodate a maximum of 2 adults.
Children cannot be accommodated in this room.
For 1 Night , 2 Guest 1 Room Total Amount
1,350 TL
Hotel Facilities
Free WIFI
Non Smoking Room
Languages spoken at the property
Payment Types
Debit Card
Visa
Mastercard
Cash
Comments
1 Comment of verified guest
Guest comments are taken from the Otelpuan website and only belong to guests who have made a reservation through Etstur or Odamax.
Butik oteldi herşey ekstraydı ve çok pahalıydı. Bize pahalıya mal oldu. Sadece konumu güzel.