Specially selected for search criteria!
Best option for 2 adult(s) at this property.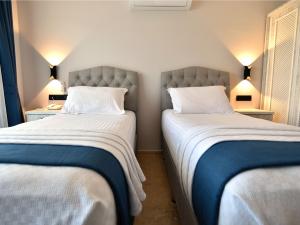 , No View,
23 m2
Complimentary Bottled Water
Breakfast Included

Non Refundable

You can pay in 12 instalments

2 Adult(s) Can Accommodate
Special Deal 35% Discount
TRY 1,610
TRY 1,046
TRY 0 members only
All taxes are included in the prices.
Extra beds cannot be guaranteed for our guests staying free of charge.
Hotel Policies
Check-in time 14:00 - Check-out time 12:00
Hotel do not accept pet.
Hotel do not accept guidance dog.
Hotel do not provide extra bed
What's Nearby
Tiyatro Ve Konser Yeri 40.73 km
Bodrum Kalesi 40.73 km
Historical Places
Yamaç Evleri 28.13 km
Knidos Antik Kenti 28.54 km
Transportation
Muğla Milas Bodrum Havalimanı 200.56 km
Datça Otogarı 670 m
Hotel Policies
Check-in time 14:00 - Check-out time 12:00
Hotel do not accept pet.
Hotel do not accept guidance dog.
Hotel do not provide extra bed
Languages Spoken at The Property
Payment Types
Mastercard
Debit Card
Cash
Hotel Facilities

Parking Onsite
Garden
Designated smoking area
Non-smoking rooms
Air conditioning
Heating
Internet Access – Wireless (Free)
Show Hotel
Comments (151)
Guest comments are taken from the Otelpuan website and only belong to guests who have made a reservation through Etstur or Odamax.
Otele girişte de çıkışta da resepsiyon görevlisine ulaşmak sorun oldu. Havuz evet sezon değil açılmamış ancak pislik içinde bir görüntüsü vardı. Kahvaltı yakındaki bir kafeyi kullanıyor ve standart bir kahvaltı. Konfor, temizlik ve diğer konularda herhangi bir sorun yoktu ve gayet yeterli idi.
Tesiste ikinci konaklamamdı. Gayet memnun kaldım. Çok merkezi bir yerde rahat ve temiz bir oteldi. Otelin kahvaltısı çok güzeldi. Kahvaltı verilen yerde çok güzeldi. Mandalina ve limon ağaçları vardı. Otelde tekrar kalmayı da düşünebilirim. Otel hizmet anlamında beklentilerimi karşıladı ve konforlu ... bir tatil deneyimi sunabildi. Otel çiftler için daha uygun bir tesis olabilir. Sessiz ve sakin bir tesis. Oteldeki personel sayısı yeterliydi. Otel fiyat ve performans olarak iyiydi.
Tesis temizdi. Kahvaltısı güzeldi. Odalar yeterli büyüklükteydi. Personeller ilgiliydi. Ulaşımı kendi aracımla sağladım. Ulaşım açısından rahattı.
Odalar konusunda görsellerin yanıltıcı olduğunu düşünüyorum hareket alanı pek kalmıyor. Resepsiyondaki hanımefendinin yaklaşımı gayet iyiydi. Kahvaltı otelin biraz ilerisinde bir çay bahçesinde veriliyor. Lezzet açısından bir sıkıntı görmedik fakat çalışanların samimiyetine inanmadık. Güleryüzle ya ... klaşmamıza rağmen otel misafirlerinden memnun değillermiş gibi davrandılar. Durumu güzel bir dille aktardık sonrasında personel özrünü iletti bayram yoğunluğundan dolayı bu tür şeylerin olabileceğini ifade ettik. Ardından duymadığımızı düşünüp her yeni gelene dalga geçercesine bizi anlattı. Madem konuşacaktı keşke özür dilemeseydi hanımefendi. Tekrar orada tatil yapacağımızı düşünmüyorum.
Temiz ve düzenli bir tesisti. Otelin tasarımı çok güzeldi. Hizmet kalitesini beğendim. Personeller ilgililerdi.