General information
Combining quality service with the perfect match of green and blue, Rixos Premium Bodrum promises an unforgettable holiday at a distance of 25 km to Bodrum Airport with private beach at seaside and rich services.
Located in Bodrum, one of the important tourism spots thanks to its sea, nature, historical artifacts and active life, Rixos Premium Bodrum accompanies you to your unforgettable moments. Property, at seaside, has 200m long private beach. Many facilities to make your holiday perfect are available in property installed on 187 thousand m2 area. You will feel that each moment of your holiday is special in comfortable and chic rooms. You can enjoy the sun in outdoor pool with an area special to kids and you can also take advantage of spa facilities to indulge yourself at the end of the day. Besides full equipped fitness center, tennis court, aerobics, gymnastics, table tennis, water sports, beach volley and pilates are also offered for the sport lovers. Property, which has a restaurant where you can taste the unique flavors and bars where you can taste distinguished beverages, offers luxury and comfort together. Property, located in Kaynar, is 10 km to Bodrum city center.
Important information
Check-in time 14:00 Check-out time 12:00
Child accepted
5 years at Odamax
Hotel do not accept pet.
Hotel do not accept guidance dog.
Hotel do not provide extra bed
Extra beds cannot be guaranteed for our guests staying free of charge.
Outdoor Pool

Wireless Internet

Sports Information

Restaurant
Featured Reviews
Show All Comments (1332)
Deniz güzel, yemekler gayet iyi güler yüzlü hizmet.
Personel ilgili değildi çay istediğimizde getirmemek için arkalarını dönüyorlar. Otel mimarisi güzeldi.
Rixos Otel Plajı 115 m
Amfi Tiyatro 314 m
Club Blue Dream Otel Plajı 358 m
İskele 438 m
Amfi Tiyatro 850 m
Kervansaray Otel Plajı 894 m
Specially selected for search criteria!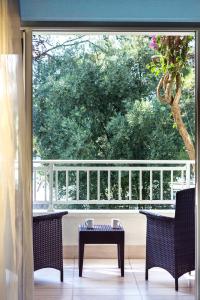 , Garden view
Ultra All Inclusive

Irrevocable

You can pay in 12 instalments
+ This room can accommodate a maximum of 2 adults and 1 children.
For 4 Night , 2 Guest 1 Room Total Amount
99,011 TL
Hotel Facilities
Baby/Kid Care Service (Paid)
Bar
Restaurant
Internet Connection - Wireless
Meeting Room (Paid)
Mini Market (Paid)
Laundry (Paid)
hotel car park
Doctor (Paid)
Vale Service
Reception Service for 24 Hours
Lobby
Water Park
Sports Information
Bath
Beauty Center (Paid)
Beach Volleyball
SPA (Paid)
Tennis Court
Sauna
SPA (Paid)
Basketball
Steam Room
Kids Pool
Outdoor Pool
Water Slide
Indoor Pool
Table Tennis
Wind Surf (Paid)
Water Sports (In the Hotel) (Paid)
Private Fitness Coaching
Yoga Lessons
Languages spoken at the property
English

German

Turkish

Russian
Comments
1332 Comment of verified guest
Guest comments are taken from the Otelpuan website and only belong to guests who have made a reservation through Etstur or Odamax.
9.3
Excellent
%94 is recommended.
Deniz güzel, yemekler gayet iyi güler yüzlü hizmet.
Personel ilgili değildi çay istediğimizde getirmemek için arkalarını dönüyorlar. Otel mimarisi güzeldi.
Konumu ve doğası güzeldi. Temiz bir tesis. Personel ilgiliydi.
Rahat ve konforluydu odamız. Tesisin ortamı güzel. Personeller ve hizmet açısından beğedim. Sezon sonu olmasına rağmen her imkandan yararlanabildik. Temizlik olarak güzeldi.
Konum olarak memnun kaldım. Denizini beğendim. Yemekler güzeldi. Personeller ilgiliydi.