Important information
Check-in time 14:00 Check-out time 12:00
Extra bed is provided.
Child accepted
Hotel do not accept pet.
Hotel do not accept guidance dog.
Extra beds cannot be guaranteed for our guests staying free of charge.
Karadere Plajı 348 m
Letoon Antik Kenti 5513 m
Xanthos Antik Kenti 8755 m
Sidyma Ören Yeri 9078 m
Specially selected for search criteria!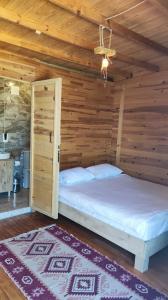 Bungalow, Sea view
Bed & Breakfast

Irrevocable
This room can accommodate a maximum of 2 adults.
Children cannot be accommodated in this room.
For 1 Night , 2 Guest 1 Room Total Amount
800 TL
Hotel Facilities
Outdoor Restaurant
Indoor Restaurant
Garden
Laundry
Aircondition
By the Coast
Languages spoken at the property