Important information
Check-in time 14:00 Check-out time 12:00
Hotel do not accept pet.
Hotel do not accept guidance dog.
Hotel do not provide extra bed
Hotel do not accept child.
Extra beds cannot be guaranteed for our guests staying free of charge.
Garden

Wireless Internet

Room Service

hotel car park

Aircondition
Featured Reviews
Kesinlikle gidilmesi gereken yerlerden….
Show All (2)
Kozbeyli Kulesi 877 m
Gencelli Halk Plajı 2989 m
Sit Alanı 3287 m
Palm Beach 3807 m
Plaj 4254 m
Habaş Limanı 5117 m
Specially selected for search criteria!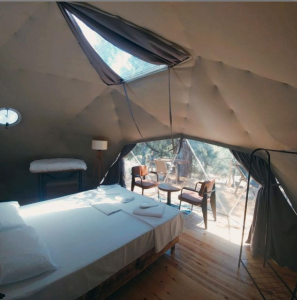 Standard Room, Nature View
Bed & Breakfast

Irrevocable

You can pay in 12 instalments
This room can accommodate a maximum of 2 adults.
Children cannot be accommodated in this room.
For 1 Night , 2 Guest 1 Room Total Amount
1,500 TL
Hotel Facilities
Internet Connection - Wireless
Non Smoking Room
Sunbathing Terrace
Terrace
Parking Area (Outside Hotel)
Room Service
Bar
A La Carte Restaurant
Outdoor Restaurant
hotel car park
Garden
Free WIFI
Ironing Service (Paid)
Fax / Xerox
Laundry
Aircondition
Languages spoken at the property
Comments
2 Comment of verified guest
Guest comments are taken from the Otelpuan website and only belong to guests who have made a reservation through Etstur or Odamax.
Kesinlikle gidilmesi gereken yerlerden….